Posada El Botuto is located on Gran Roque, the largest island in the Archipelago, a small fishing village of about 2,000 inhabitants.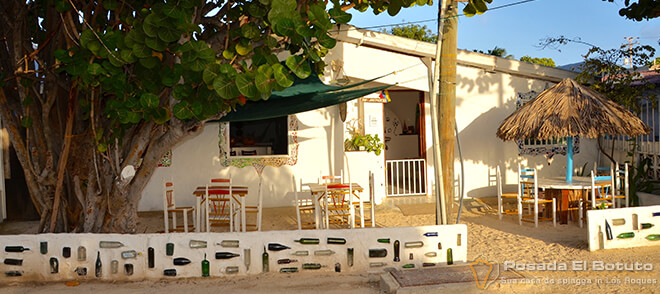 El Botuto is an inn with a family tradition: it was the family's beach house from the 70s, until the 80s transformed Los Roques, which had always been a fishing town, into an attractive tourist destination. The allocation of the Archipelago in the National Park also meant that the real estate properties were service providers, which, together with the development of tourism, brought about the transformation that we have carried out since then with determination and dedication.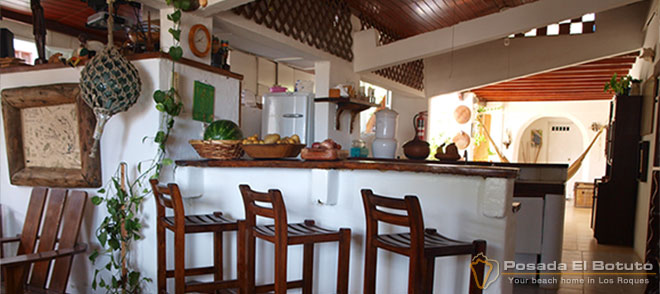 The family architect, Hans Federico Campagna, transformed the small beach house into a beautiful inn so that not only the family, but national and international tourists could enjoy the beauties of Los Roques. The inn consists of 7 spacious rooms, all with private bathroom, safe, WIFI, ceiling and floor fans and mosquito nets for your comfort. We also have rooms with air conditioning. In the photo gallery you can see the original design of the rooms, with a private internal garden and outdoor showers to bathe under the intense blue sky.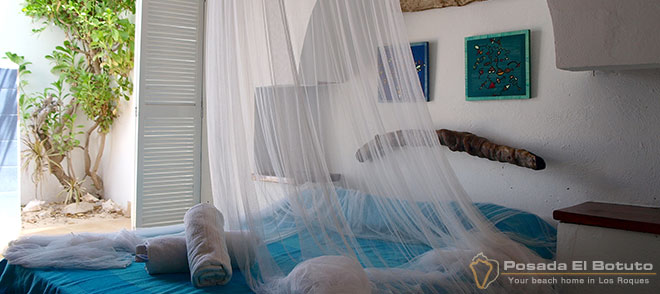 Its position is privileged because it is facing the sea, which allows us to provide succulent breakfasts and dinners with a beautiful view, and for our tourists to enjoy beautiful sunsets by just taking a few steps towards the beach. In addition, the inn has different indoor and outdoor environments such as the corridor, the living room and the external terrace with hammocks where you can enjoy the scenery, socialize or lie down to read and rest.
In the Posada El Botuto you will have all the accommodation services and food in one place, to disconnect for a few days from the routine and stress of the city, enjoying excellent personalized attention from our staff, which will make you enjoy your stay even more. Eating is another enjoyment that our guests enjoy: we offer exquisite national and international food varied every day. If you wish, we coordinate the airfare services, transfers to the keys, sailing or catamaran trips, water sports (kite surfing, wind surfing, scuba diving, sport fishing).
Our plans are per person and you can choose the one of your convenience.