Enjoy your unforgettable vacation in the marvellous paradise of Los Roques National Park in a beautiful water front house made in original tropical design, designed by the Architect Hans Federico Campagna. Here you will be pleased with all the services we provide and an excellent personalized attention from our wonderful staff that will make your stay very delightful.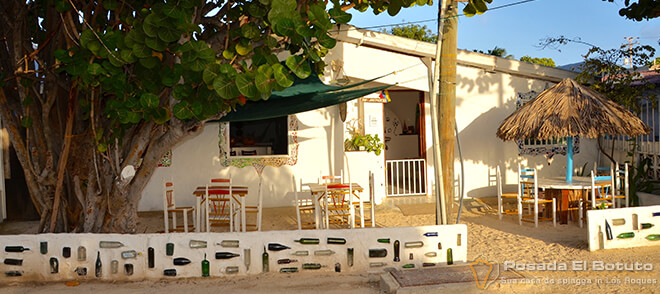 Located in Gran Roque, the biggest islan with a small fisher's town of around 2.000 people, Posada El Botuto has 7 rooms, each room containing a private bathroom, WIFI, safety box, and a small original inner garden that makes the rooms luminous, spacious, and ventilated. Each one also has fans (on the roof and at the bed side) and mosquito nets that fit your comfort. Room number 6 doesn't have the inner garden and has air conditioning and cable TV for a little higher cost. You will also enjoy pleasant interior and exterior areas where you will be able to socialize, rest, and watch the sunset.
Eating is another pleasure that our guests love. We offer exquisite typical and international food, varied everyday. Complete breakfasts, light lunches on the beach, and a 3-course dinner.
If you wish, we coordinate the airplane tickets, boat trips to the other islands, trips on sailboats and catamarans, and water sports (kite surf, wind surf, scuba diving, and fishing).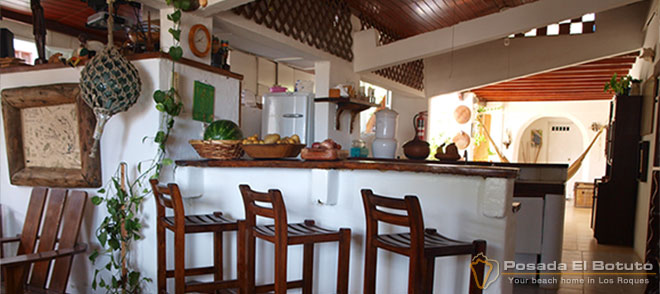 High season applies to Holly week, Carnivals, July 15th at September 15th, and December 15th at January 31th.